Описание
The best interactive magazine experience for dental professionals who work with a digital workflow! And it's free to download and subscribe!

Digital Esthetics provides dental professionals, both dental technicians and dentists, with unbiased, clear and concise insights into optimal uses and best applications of the digital workflow, which includes CAD/CAM technology, 3D printing and more. Integrating original research, continuing education and international industry trends, we help dentists and dental labs in their commitment to deliver optimum patient care through advancing their proficiency, productivity and profitability.

Subscription to the interactive mobile edition of Digital Esthetics is completely free!
---
Что нового в версии 5.0
Name change Logo change Update to new vendor software version
---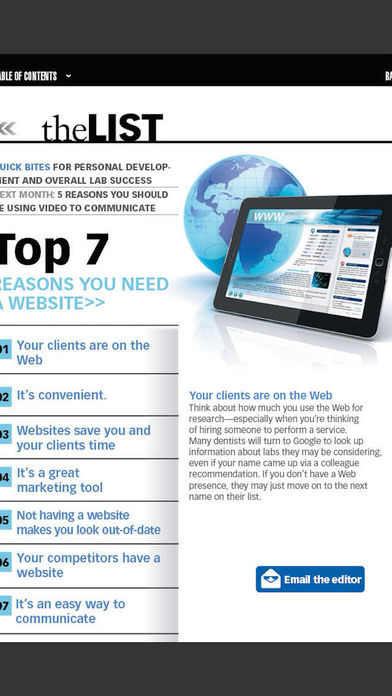 ---
Бесплатно
Релиз: 05.09.2012
Обновлено: 02.06.2016
Версия: 5.0
Языки: EN
Разработчик: Advanstar Communications, Inc.
Возраст: 17+
Совместимость: Требуется iOS 7.0 или более поздняя версия.
Часто/очень часто встречающиеся сцены медицинской/лечебной тематики
---
Оценки покупателей
Мы не получили достаточного количества оценок для этой версии, и приложение пока не имеет средней оценки.